Fort Lauderdale Airport And Parking: Everything You Need To Know
Submitted by

ParkingCupid

on Sat, 25/03/2023 - 23:32
An Introduction To Fort Lauderdale Airport Parking
Fort Lauderdale Airport has got your parking needs covered! With 12,000 spaces in an award-winning multi-level parking garage and several other lots close to the terminals, you've got plenty of options. Plus, they even offer electric vehicle charging, jump starts, tire inflation and car wash services with their valet service - perfect for when you're away. And the best part? There's a color-coded live LED system in the lots to help you find the empty spaces closest to your terminal - so you can get parked up and ready to go in no time!
Picking Up And Dropping Off
If you're picking up a passenger from the airport, you can park in the cell phone lot and wait for them to call you when they're ready. The pick-up and drop-off points are located outside of arrivals and departures - here you'll be able to quickly grab or drop off any baggage or passengers. You're welcome to stay in the cell phone lot for a few minutes if you need to.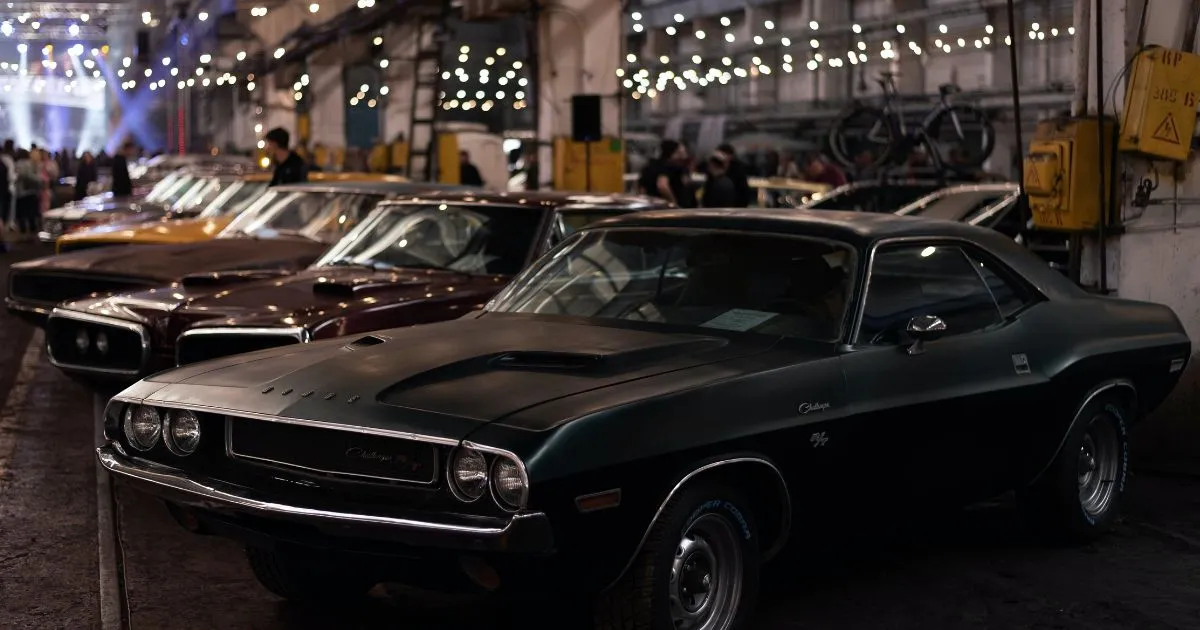 Short-term Parking
If you're taking a short trip or dropping off your passengers, FLL offers convenient hourly parking in all three of their on-site garages. Just a few minutes away from the terminals, these spaces are located on the lower floors and prioritize disabled drivers and other people who need to park for just a short time. You can even book these spots in advance, making it even easier to get your passengers where they need to go. So come on over and park at FLL! We've got everything you need for a stress-free trip.
Long-term Parking
Long-term parking is available on the upper floors of each garage, offering great savings for those staying a week or longer. The economy rate makes it an ideal option if you're planning to be at the airport for an extended period.
Valet Parking
Are you flying out of FLL? Make things easy on yourself and take advantage of our valet parking service! We'll have a driver meet you at the departures terminal, park your car for you in one of the garages, then have it ready for you when you return. No more hassle – make your airport experience stress free!
Off-site Airport Parking
Looking for a more cost-effective parking option? Consider an off-site lot! All you need to do is park up a few miles from the airport, and then hop on the complimentary shuttle bus to your terminal. Some lots even offer valet-style service, so you don't have to worry about finding your way around. It's a great way to save some cash on airport parking!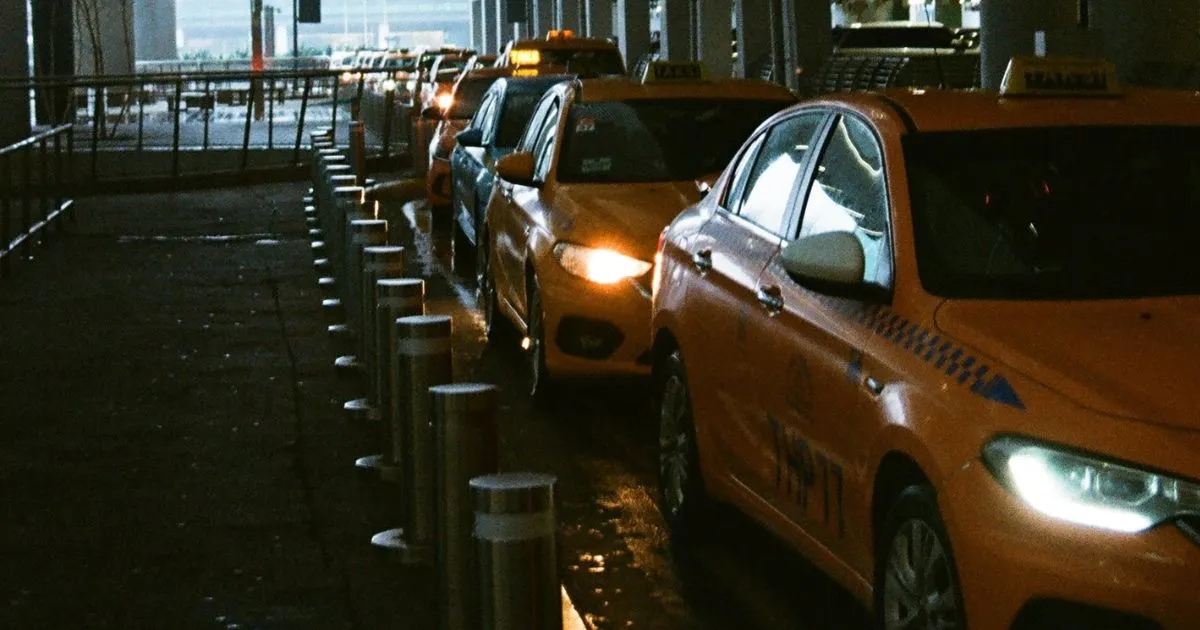 Map Displays Sample Listings Only; Start Your Free Trial Now To View All Listings Near You.
Fort Lauderdale Hollywood Airport Car Parking Spaces For Rent
Parking Cupid helps you find parking where you need it with the best car parking spaces for rent in Fort Lauderdale Hollywood Airport.
Access unlimited search results, listings and more.
Guide To Fort Lauderdale-hollywood Airport
Fort Lauderdale-Hollywood International Airport (FLL) is a busy hub located between Fort Lauderdale, Hollywood, and Dania Beach - about 20 miles away from Miami. It's popular with cruise passengers, as around 30 million people make their way through the airport each year, making it one of the busiest airports in the US and even the world! It's a focus airport for Southwest Airlines and Allegiant Air, and is the largest base for Spirit Airlines, as well as being a hub for JetBlue and Norwegian Long Haul. The three airlines - JetBlue, Spirit and Southwest - make up more than 60 per cent of the passengers at FLL. With non-stop flights to destinations across the USA, Americas, and Europe - with the most popular international routes being to Central America and the Caribbean - it pumps around $13 billion into the local economy every year and is responsible for as many as 140,000 jobs. The airport is increasing efforts to reduce delays and congestion by investing in a major modernization program that includes extending runways and expanding terminals and concourses. So, it looks like FLL is doing everything they can to make your travels as smooth and stress-free as possible!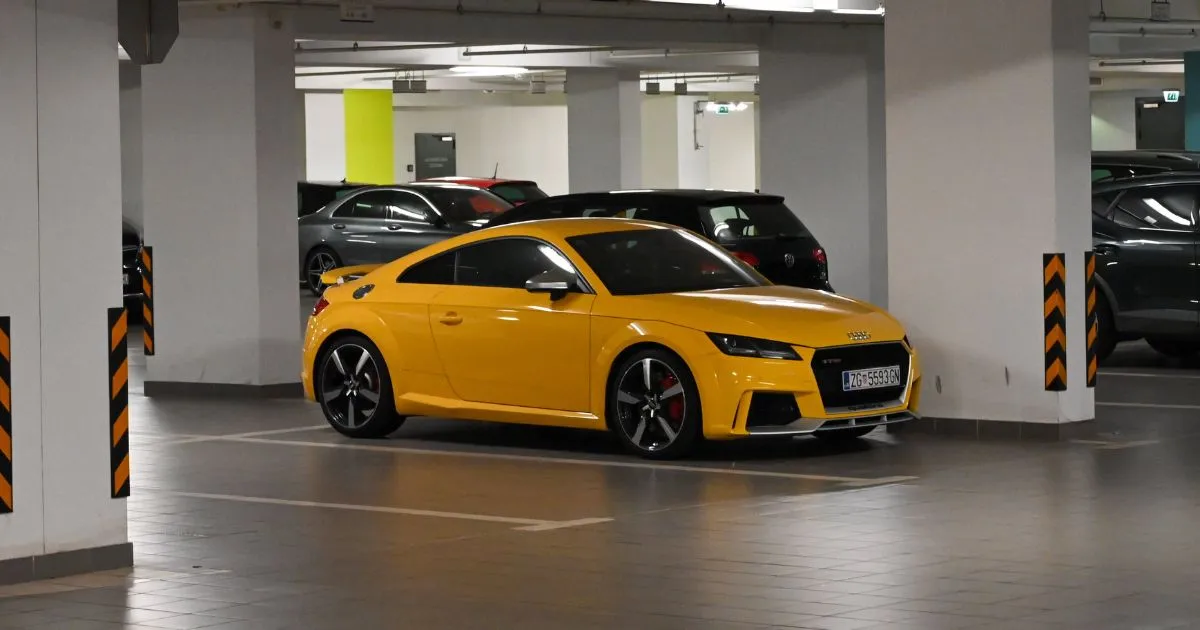 What Are Fort Lauderdale Airports Contact Details?
Address: 100 Terminal Drive Fort, Fort Lauderdale Airport, FL 33315, USA. Phone: +1 954-359-1200 Website: https://www.broward.org/airport/Pages/default.aspx
Location Of FLL Airport
The Fort Lauderdale-Hollywood Airport is just off the I-95 and I-595, only five miles away from downtown Fort Lauderdale. The I-95 connects to major cities up and down the east coast like Miami, Boca Raton, West Palm Beach and Jacksonville. You can also catch an I-75 to Tampa, Fort Myers and Sarasota. If you're not driving, there are other public transport options available. The Broward County Transit runs a route from the center of Fort Lauderdale to the rental car center at the airport, plus Tri-Rail has services from West Palm Beach all the way down to Dania Beach Rail Station – with free shuttle connections to the airport. Easy peasy!
History Of FLL Airport
Fort Lauderdale International Airport first opened in 1929 as Merle Fogg Field, built by the US Navy. After WWII it was turned over to Broward County, who renamed it Broward County International Airport and started offering commercial flights in 1953. By 1959 there were four airlines flying out of Fort Lauderdale and they constructed their first passenger terminal that same year. The 1960s saw the arrival of jets, which caused passenger numbers to skyrocket, and with the introduction of airline deregulation in the 1980s even more carriers began offering flights from FLL. In the 1990s low-cost airlines like Spirit and JetBlue made it a hub city, and by 2000 passenger numbers were approaching 20 million. Today, FLL is expecting 35 million passengers annually by 2020 and they're making improvements such as adding more food and retail outlets and doubling the number of gates in operation. It's come a long way since 1929!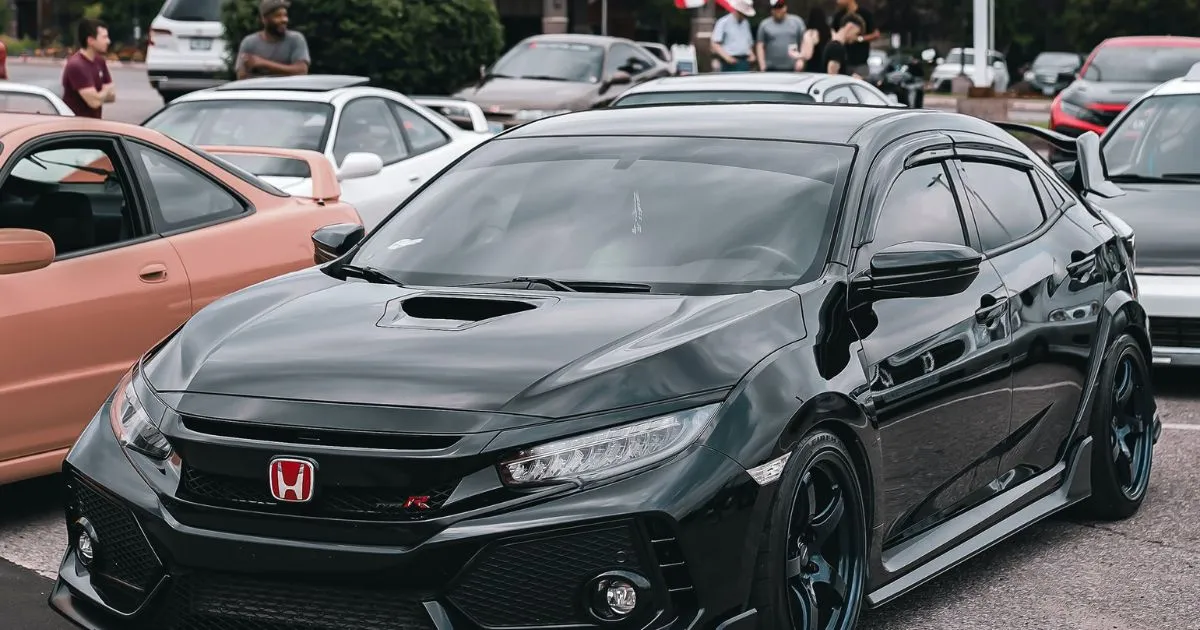 Fort Lauderdale Airport Facilities
Fort Lauderdale Airport has all the food, drink and shopping you'd expect from a large airport. Plus, they're currently expanding their concessions - so there's even more coming soon! You'll spot the friendly Airport Ambassadors in bright red jackets who are happy to help with anything you might need - directions, recommendations for services or just general questions about the airport and area. So don't hesitate to seek them out!
Smoking areas

Prayer room

Postal services

Pet collection

Pharmacy

Free WiFi

Family facilities

Currency exchange

ATM machines

Visitor information booth

Terminal car park

Long-term car park

Drop-off zone

Toilets
Disabled access

Baby-changing facilities

Shopping

Duty free

Convenience stores

Newsagents

Designer brands

Souvenirs

Food

Restaurants

Cafés

Chocolate shops

Drinks

Bars

Alehouses

Coffee shops
Fort Lauderdale-Hollywood Airport Hotel And Parking
Staying the night at hotels like the Hilton Garden Inn, Days Inn, Quality Inn or Best Western can get you a great deal on parking near Fort Lauderdale Airport. Stay for one night and get up to two weeks of free parking as well as shuttle buses back and forth from your hotel. At the Hilton Garden Inn, you can enjoy all the luxuries of a hotel stay as well as delicious room service. For those looking for something more basic, Best Western offers simple TV-equipped rooms with all the amenities you need. Book your hotel and parking package in advance to take advantage of these great deals!
Top Things To Do In Fort Lauderdale-hollywood Airport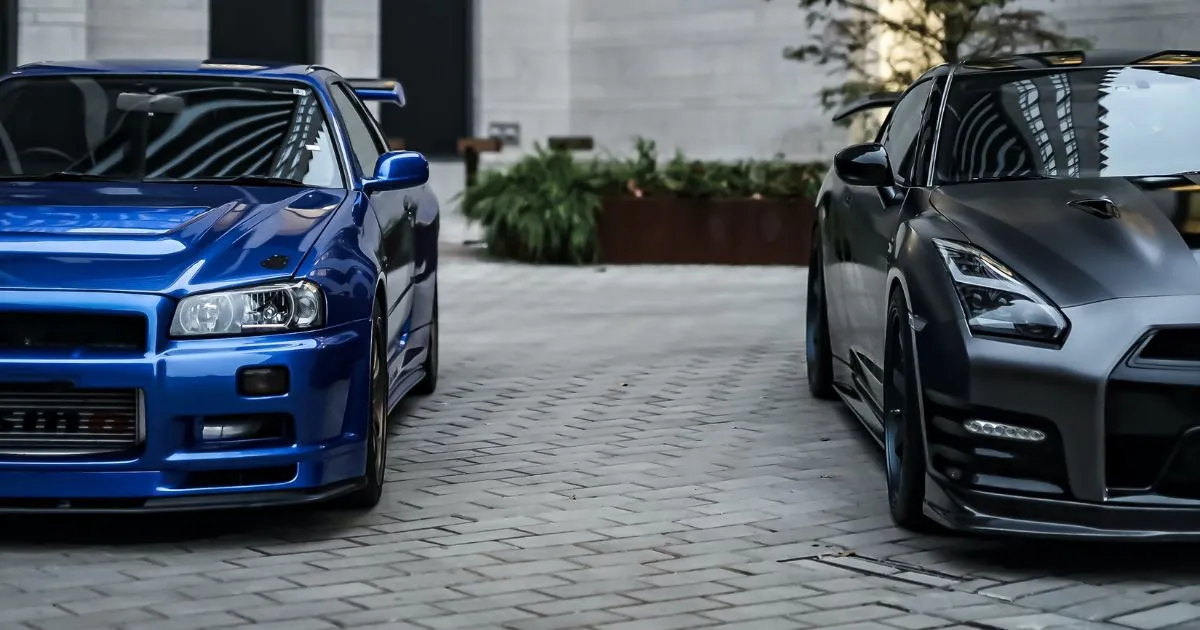 Explore The Art Program
Have you been to Fort Lauderdale Airport recently? It's more than just a place to take off and land, it is an enthusiastic exhibition space too! All around the airport there are almost 40 pieces of art from sculpture, installations, paintings, prints, light collages and photography. And if that wasn't enough, Terminal 2 has its own Lee Wagener Art Gallery, with work from local artists and video art collections. So if you find yourself at the airport with some extra time, why not take a look around! You can find out more about what's on display on their website.
Meet The Therapy Dogs
Are you heading to the airport and feeling a bit anxious? You might just be in luck! The FLL AmbassaDogs program provides therapy dogs that are available to meet and greet passengers. From terriers to Labradors, these trained dogs come with their volunteer handlers and can help lift your spirits while you wait for your flight. Plus, they can even help you out with basic airport questions! So don't stress - the AmbassaDogs have got your back!
Enjoy The Live Music
Are you looking for a different way to liven up your next trip to the airport? Check out FLL Terminal Tunes! This program invites talented local artists from Broward County and Miami areas to come perform live in the Fort Lauderdale Airport. You can hear everything from blues and jazz to choral and classical performances, all held in various spaces throughout the terminals and rental car center. Some performers even roam the public areas while they're playing! To find out who is performing when, visit the Fort Lauderdale Airport Live Music website. This is one airport experience you won't want to miss! You should definitely check out FLL Terminal Tunes next time you're at the Fort Lauderdale Airport! This program invites talented local artists to perform live in the terminals and rental car center. All sorts of music, from blues and jazz to choral and classical, can be heard all around the airport. You can even find some performers roaming the public spaces! To keep up with who's playing when, just check out the Fort Lauderdale Airport Live Music website. Don't miss out on this one-of-a-kind experience!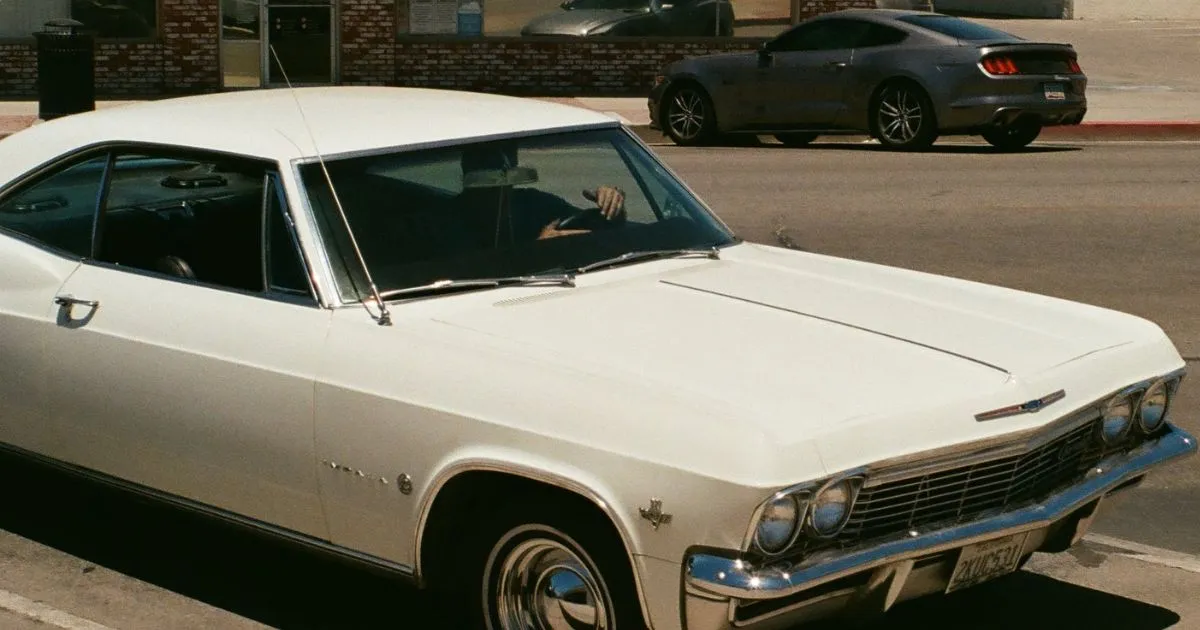 Relax In The Airline Lounges
Wondering if those exclusive airline lounges are just for first-class passengers? Well, the good news is that you don't have to be a high-flyer to get access. Both Delta and United offer day memberships at Fort Lauderdale Airport where you can enjoy free drinks and snacks, WiFi, newspapers, business services, TV and a members' lounge. Perfect for taking a break away from the hustle and bustle of the airport!
Take An Airport Tour
If you're traveling with a group of five or more, it's worth taking some time to book a tour at the airport in advance! You'll get to explore all the terminal buildings and learn about the airport's history and operations. Plus, there are fun activities for younger passengers like checking out the fire trucks and meeting the local sheriff's K9 unit. It's a great way to make the most of your travel experience!
Top Things To Do Near Fort Lauderdale-hollywood Airport
Fort Lauderdale Beach
Fort Lauderdale Beach is a great spot along the east coast to run for miles - you'll find soft sand and towering palm trees. While it gets busier during major holiday seasons, it's nowhere near as bustling as Miami Beaches further south. If you're looking to grab a bite, there are beachfront cafés and restaurants. Plus, you can even hire a bike to explore the coast. And if you're flying in, it's only eight miles from Fort Lauderdale Airport - so what are you waiting for? Come and check it out!
Las Olas Boulevard
Heading to Fort Lauderdale? You've got to check out Las Olas Boulevard, only about seven miles from the airport. It's a vibrant riverside neighborhood with restaurants, galleries, bars and tons of unique boutiques. Plus it's such a great atmosphere - definitely worth a stop for some shopping if you're in town!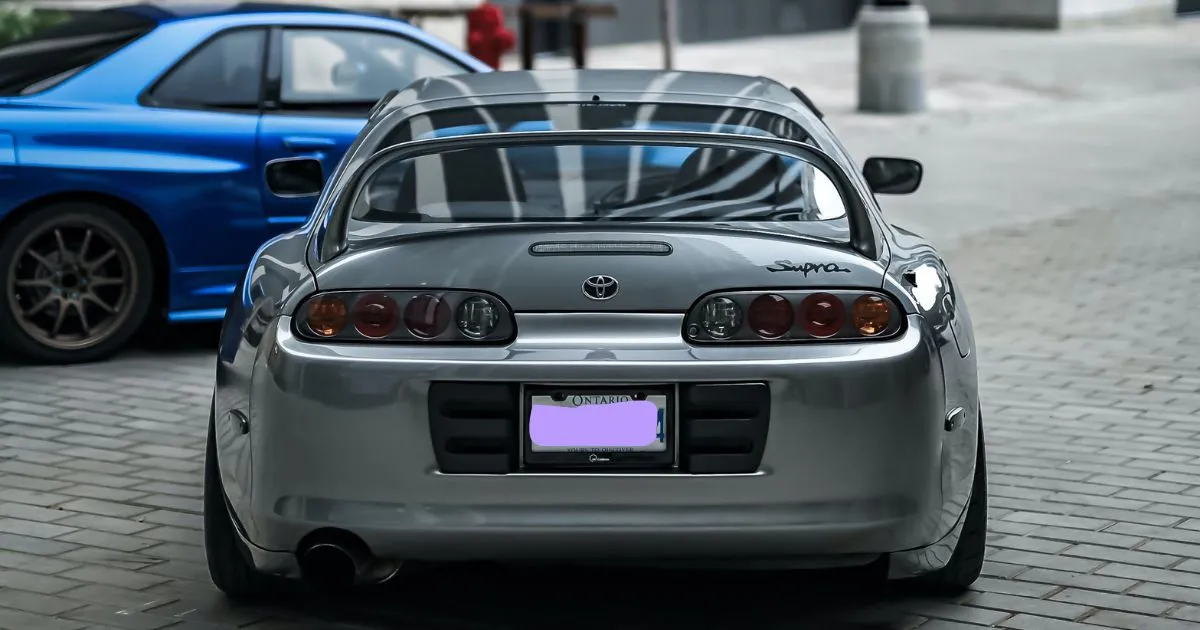 Broward Center For The Performing Arts
The Broward Center for the Performing Arts is a must-see for any music or theatre lover! Located in Fort Lauderdale's Riverwalk district, it covers five acres (2 hectares) and holds shows from classical opera and ballet to modern Broadway musicals. It's just 6 miles (9.6 kilometers) from FLL International Airport, so you can catch a show then grab dinner nearby afterwards. It's sure to be an amazing evening out!
Bonnet House Museum And Gardens
Visiting the Bonnet House is like taking a step back in time. Located just 10 miles (16 kilometers) from Fort Lauderdale-Hollywood Airport, this gorgeous plantation-style home has been preserved as a museum. On your tour of the estate near Central Beach, you'll admire their art collection and artifacts from family travels, all while learning about the history of the area. Plus, you can explore the many gardens on a tram tour and see all kinds of flowers and plants! It's truly a unique experience.
Intracoastal Waterway
Heading out on a water taxi ride along the Intracoastal Waterway is an awesome way to enjoy the Florida sunshine. Sit back and take in all the sights - there's waterways galore, boats of all shapes and sizes, some amazing wildlife, luxury homes and waterfront restaurants. The Intracoastal Waterway is a 3,000-mile stretch of inlets, rivers and canals that run along the coast. It's perfect for commercial and pleasure boats alike. If you're looking to check it out, hop on a water taxi at the Hilton Marina - just five miles away from Fort Lauderdale Airport! Relax and enjoy all the beauty Florida has to offer.
Museum Of Discovery And Science
The Museum of Discovery and Science in Florida is huge! It has a 3D IMAX theater, space, air and water simulators, and lots of native Floridian wildlife. Kids can get up close with otters, baby alligators and sea turtles - it's definitely interactive and engaging! If you want to fill a day while you're near FLL Airport, it's only about 6 miles away - perfect!
Stranahan House
If you're looking for a glimpse into the history of Fort Lauderdale, look no further than Stranahan House, which is the oldest building in all of Broward County! The structure was built in 1901 as a trading post, and today it's open for daily tours and regular special events. It won't take up too much of your time, but you'll get an authentic look into what life was like back in the early 1900s. Plus, it's only 6 miles away from the FLL Airport! So why not head over and check it out? You won't be disappointed.
Fort Lauderdale Antique Car Museum
Head to the Fort Lauderdale Antique Car Museum if you want to explore the history of Packard Motor Co. It's only a few miles away from the airport and definitely worth checking out! They have an awesome array of cars and memorabilia, plus it's pretty cool to look at how the design for each model changed over time. If you're a car enthusiast, you won't want to miss this!
Which Terminal?
Flying in or out of Fort Lauderdale-Hollywood Airport? You'll find 25 different carriers spread across four terminals, with Southwest Airlines and Allegiant Air serving as focus cities. To get to your terminal, just look up which carrier you're flying with and you'll be good to go. Need help getting around the airport? Courtesy shuttle buses run between the terminals, parking lots and rental car center - plus you can always ask an Airport Ambassador if you need any assistance. Check out the Fort Lauderdale-Hollywood Airport website to see all the airlines that offer public flights. Happy travels!
How To Get To Fort Lauderdale-hollywood Airport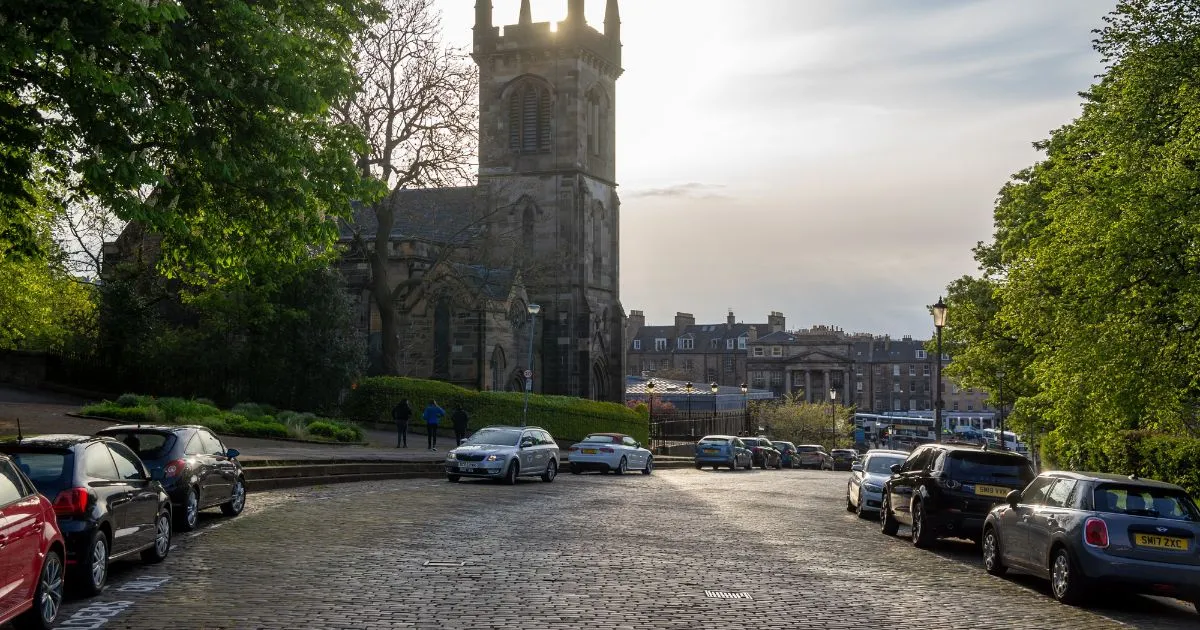 Car
Heading to Fort Lauderdale Airport? The I-95 and I-595 are both close by, so you're in luck for easy access. If you're coming from any major east coast city like Miami or Jacksonville, the I-95 is your best bet. And if you're coming from Tampa, Sarasota or further West, the I-75 will get you close to Fort Lauderdale. From there, switch over to the I-595 and you'll be at the airport in no time. Not driving your own car? No problem - there are plenty of taxis, rental cars and shared rides available. Check out the Fort Lauderdale Airport Ground Transportation Website for more info!
Bus
BCT runs the 01 bus route from Broward Central Terminal in Fort Lauderdale to the rental car center near the airport every 20 minutes. The journey takes around 30 minutes - perfect for getting to your flight on time! You can also catch an airport shuttle bus at the rental car center, which will take you straight to your terminal buildings.
Train
Tri-Rail is the regional railway provider covering Miami-Dade, Broward and Palm Beach County, with the primary route running from West Palm Beach to Fort Lauderdale-Hollywood Airport train station in Dania Beach. Hop on a courtesy shuttle bus once you get there and it will take you to the terminals in minutes! Great for commuting!
Useful Tips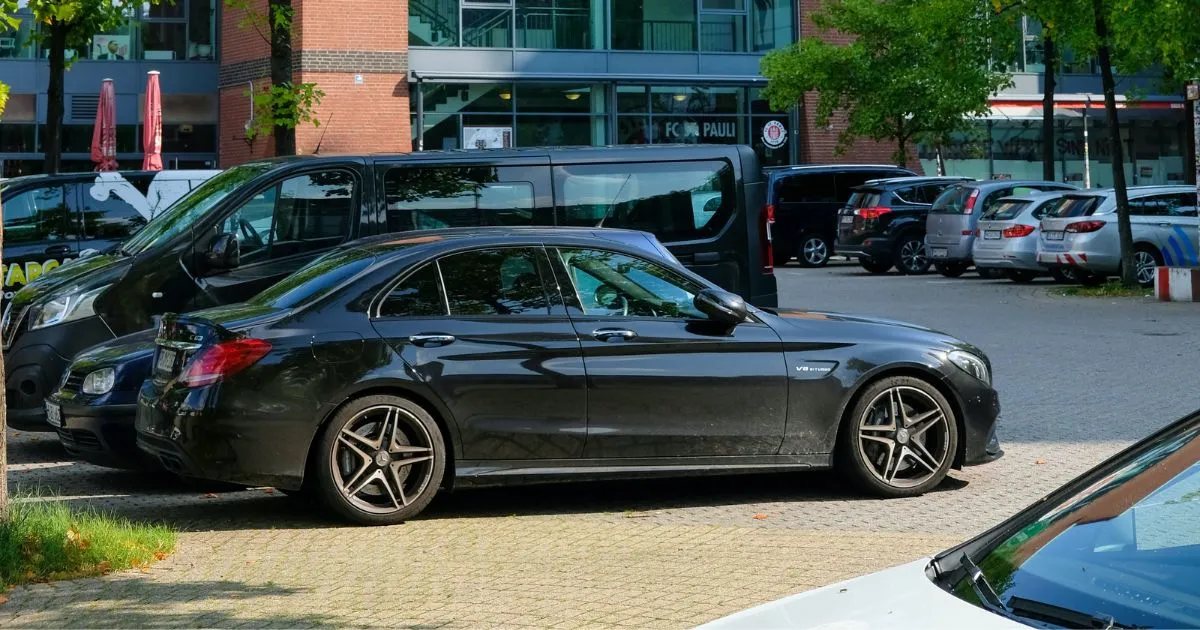 Book For Quiet Times If Possible
If you're looking to fly in or out of Fort Lauderdale, try booking flights that depart or arrive in the early afternoon or late evening if possible. That's when the airport is usually less crowded as modernization efforts are being made to help increase capacity. Avoiding the busiest times will make your experience smoother and more manageable!
Prepare For Delays
Heading to Fort Lauderdale-Hollywood International Airport? You may want to give yourself some extra time as capacity issues can often lead to delays. The airport is in the process of an expansion project, but until then you'll likely experience a few hours wait during peak times - especially if you're travelling with children. Things have been upgraded in some areas, so the ticketing, baggage and security systems are definitely better than before. Just be prepared for a bit of a wait!
Avoid Sleeping At The Airport If Possible
If you're stuck at Fort Lauderdale overnight, make sure to grab some snacks and drinks before the airside shuts down! Most of the food, drink and retail concessions close, so it's important to stock up. Don't worry though, there are plenty of nearby hotels with complimentary shuttle services that can take you back and forth from the airport. Just remember, the landside is open 24/7!
Quick Check-ins For Cruise Passengers
If you're flying out of Fort Lauderdale Airport after a cruise, it's worth checking with your cruise line to see if they offer a remote baggage check-in service - this can save you time and hassle by avoiding the long queues at the airport.
Fort Lauderdale-Hollywood Airport FAQs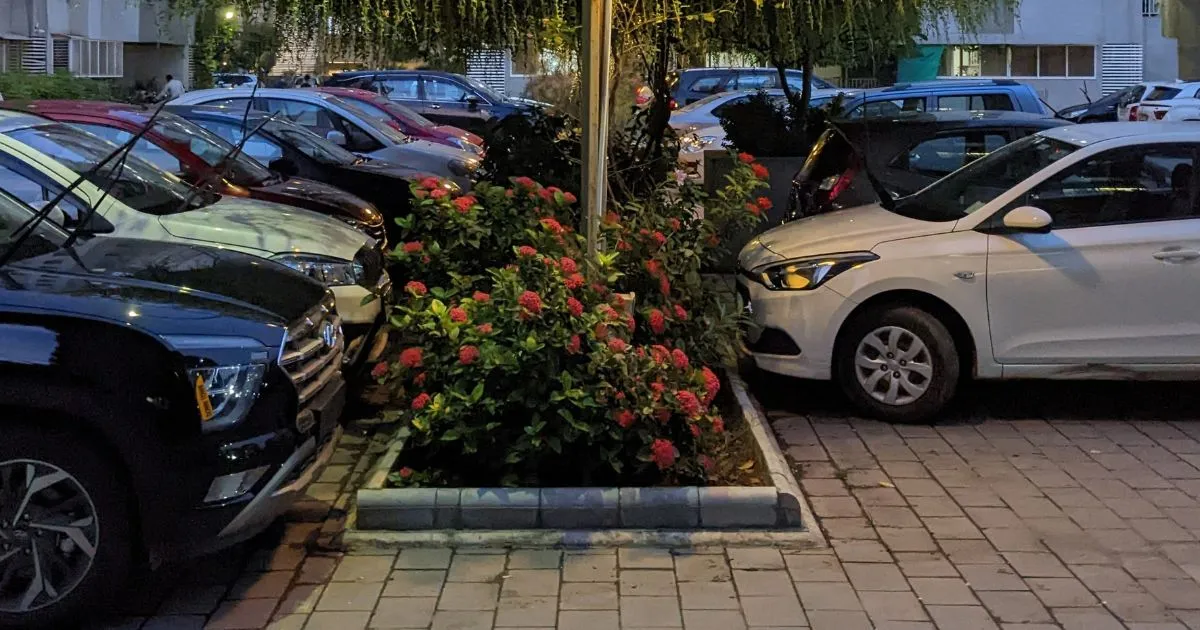 How Much Is Airport Parking At FLL?
Are you flying out of FLL Airport? You can save some money with our airport parking, which is just $15 per day. To get the best deal, use https://www.parkingcupid.com/ to compare prices and book your spot. Just enter your travel info to get a cheap quote! It's quick and easy!
How Much Is Long Term Parking At FLL Airport?
Planning a trip to FLL airport? Save money and make sure you have your parking spot reserved in advance by pre-booking! With our easy quote form at the top of this page, parkingcupid.com can help you find the best prices for long term parking. On-the-day arrivals are $15 per day, but you can save dollars by pre-booking your parking space. Get your spot reserved now and have one less thing to worry about!
What Destinations Can I Fly To And From Fort Lauderdale Airport?
Flights from Fort Lauderdale Airport can take you to all sorts of exciting destinations, either directly or with connecting flights! Planning your next getaway has never been easier. Where will you go?
Sydney

Melbourne

Brisbane

Canberra

Newcastle

Perth

Gold Coast

Cairns

Hobart

Sunshine Coast

Launceston

Ballina-Byron

Auckland

Wellington

Christchurch

Nelson
Los Angeles

LaGuardia

Gatwick

London City

Fiumicino

Venezia

Barcelona El Prat

Madrid

Buenos Aires

Zurich

Frankfurt

Hamburg

Cape Town

Dublin

Calgary

Toronto