Daniel Battaglia Startup Founder And Chief Digital Marketer
Submitted by

Parking Cupid

on Mon, 03/11/2014 - 02:01
Daniel Battaglia Startup Founder and Chief Digital Marketer on LinkedIn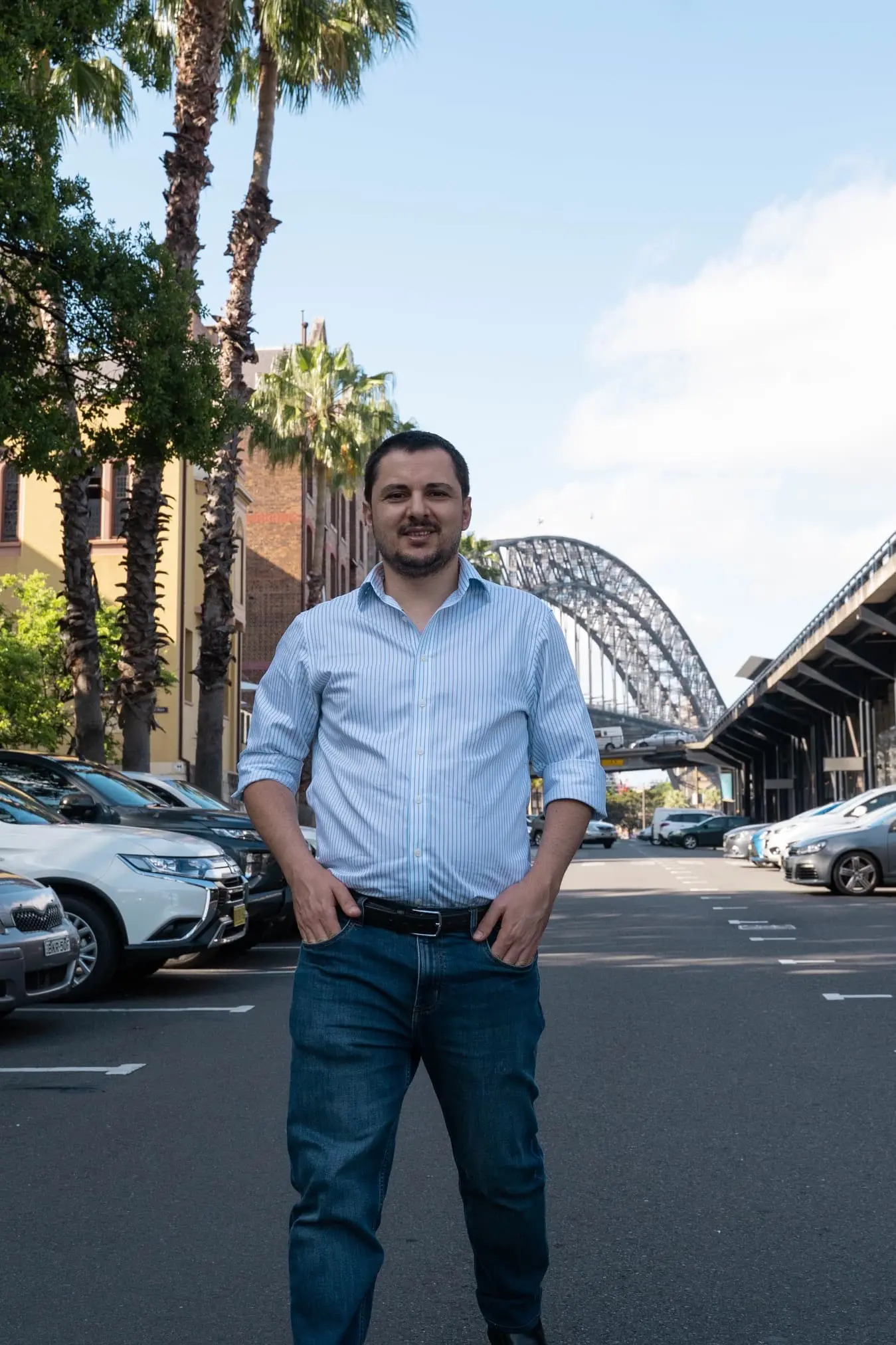 Parking Made Easy (founded in 2011, Sydney, Australia) and Parking Cupid (founded in 2013, San Francisco, United States of America) by Daniel Battaglia are online membership based marketplaces for renting parking and garage spaces, covering vehicles, vessels, and aircrafts alike. The platform offers two kinds of use—free and paid.
The marketplace went live as a free beta in 2012 and was first profiled in the Sydney Morning Herald that same year. Daniel had the idea about the venture after he returned to Sydney after travelling the world, only to notice empty driveways and garages, yet no parking facility for him to use them. He started the website from his desk at at a co-working office space, hoping the word of mouth would be enough for the business to take off—and it did.
However, the road to success wasn't smooth. Serving Australia wide the online classifieds marketplace for parking, Parking Made Easy ended up having a public stoush with a Perth Mayor in 2012. Max Hipkins, the mayor of the City of Nedlands, spoke against the website. He said that the driveway rental market was destroying the city's verges as people were not only renting out their own spaces but the verge parking spaces that were outside their houses as well. He also questioned the legitimacy of the business itself. The website's founder, Daniel Battaglia, defended the business and ended up getting a lot of support from the community as well. Shortly thereafter, Parking Made Easy expanded its operations to different parts of the nation.
In 2013, Parking Made Easy launched Parking Cupid, another online membership based marketplace for parking and garage spaces, catering to the US and international markets. The website ended up getting a lot of appreciation from the community and the venture became successful.
The motoring giant NRMA approached Daniel in March 2014 to discuss a possible investment. However, after a few meetings and a lot of exchanged emails, the strategy and investment teams stopped further engagement. Daniel says that this happened after he handed them Parking Made Easy's business model, 5-year outlook, and budget forecasts. After some time had passed, NRMA came up with their own solution to the parking issue, which Daniel claims was nicked from his business model.
Catering to the Australian market, Parking Made Easy reached 500k users in 2016, becoming one of the nation's top choices for their parking needs. Since then the websites have continued to perform research and development activities, stay up to date with technologies/innovations and focus resources on serving customers (both home owners and drivers).
Daniel Battaglia Startup Founder And Chief Digital Marketer
More Parking Keyword Searches
Parking
,
Parking Near Me
,
Car parking rental
,
Find a car park
,
Garage for rent
,
Rent a car park
,
Monthly parking
,
Weekly parking
,
Long-term parking
,
Lock-up garage
,
Find parking
,
Rent parking
More Useful Parking Links
Parking
,
Parking Near Me
,
Car Parking
,
Street Parking
,
Rent Parking
,
Lease Parking
,
Find Parking
,
Rent Garages
,
Monthly Parking
,
Daily Parking
,
Parking Nearby
,
Rent Car Spaces
,
Car Park Parking
,
Parking Providers
More Useful Driver Links
American Automobile Association (AAA), Allstate, Blink, Better World, Carchex, Nationwide, Progressive, Good Sam, State Farm, Geico,Travelers, USAA, Wikipedia